KEYNOTE SPEAKERS
Liselotte Højgaard, University of Copenhagen and Danish National Research Foundation, DK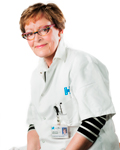 Professor Liselotte Højgaard was born in Denmark and educated there, as well as in the United Kingdom and Switzerland. She is head of the Department of Clinical Physiology, Nuclear Medicine & PET at Rigshospitalet and professor in medical technology at the University of Copenhagen as well as at the Technical University of Denmark. In parallel with her medical research activities, she has been actively engaged in providing advice on health research and clinical implementation issues to policy makers. In January 2013 she was nominated Chair of the Danish National Research Foundation, and previously to that she was Chair of the European Medical Research Councils, and of the Advisory Board of EU FP 7 in Health Research from 2006 to 2012. She is a Member of the Conseil d'Administration, INSERM, France, and the President of the Copenhagen Research Forum. In addition to having over 200 peer reviewed publications, prof. Højgaard was Editor in Chief of the Danish Medical Journal and member of the Vancouver Group, the International Committee of Medical Journal Editors.
Eric D. Green, National Human Genome Research Institute, National Institutes of Health, Bethesda, USA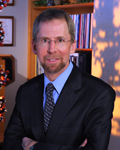 Eric D. Green, M.D., Ph.D. is the Director of the National Human Genome Research Institute (NHGRI) at the National Institutes of Health (NIH), a position he has held since late 2009. NHGRI is the largest organization in the world solely dedicated to genomics research. Previously, he served as the NHGRI Scientific Director (2002-2009), Chief of the NHGRI Genome Technology Branch (1996-2009), and Director of the NIH Intramural Sequencing Center (1997-2009). While directing an independent research program for almost two decades, Dr. Green was at the forefront of efforts to map, sequence, and understand eukaryotic genomes, including significant, start-to-finish involvement in the Human Genome Project. Now, as Director of NHGRI, Dr. Green is responsible for providing overall leadership of the Institute's research portfolio and other initiatives; this requires significant coordination with other NIH components and funding agencies. Most recently, Dr. Green led NHGRI to the completion of a strategic planning process that yielded a new vision for the future of genomics research, entitled Charting a course for genomic medicine from base pairs to bedside (Nature 470:204-213, 2011).
Speakers and chairs
Geneviève Almouzni, Institut Curie, Paris, FR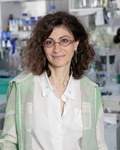 Geneviève Almouzni received her PhD from the Université Pierre et Marie Curie, Paris, France, in 1988. After completing her postdoctoral training at the National Institutes of Health, Bethesda, USA, in the laboratory of Alan P. Wolffe, she became a CNRS (Centre National de la Recherche Scientifique) junior group leader at the Institut Curie, Paris, France, in 1994. In 1999, she became head of the Nuclear Dynamics and Genome Plasticity unit. Since 2009, she is Deputy Director in charge of advanced training for the Research Division at the Institut Curie. Her group has conducted research on chromatin dynamics, histone variants, histone chaperones and nuclear organization with a particular interest on heterochromatin. After the Epigenome European network (www.epigenome-noe.net), she has embarked into the coordination of a networtk of excellence in Europe, EpiGeneSys, to move epigenetics towards system biology (www.epigenesys.org).
Anne-Lise Børresen-Dale, University Hospital, Oslo, NO
Anne-Lise Børresen-Dale, University of Oslo, NO Anne-Lise Børresen-Dale is Professor at the University of Oslo and head of the Dept. of Genetics at Oslo University Hospital Radiumhospitalet. She is among the leading geneticists in research on molecular biology of breast cancer, and her group was among the pioneers in characterizing breast cancers in collaboration with groups at Stanford. They demonstrated that breast cancer can be divided into distinct sub-groups with differences in molecular profiles, and in overall and relapse-free survival. Her achievements are seminal for understanding breast cancer evolution, and have had an enormous impact on our view of the complexity of breast cancer. She is author of more than 400 published scientific papers, books chapters and invited reviews. Professor Børresen-Dale has received several prizes and awards, including the Swiss Bridge Award for outstanding Cancer Research in 2004 and the Möbius prize for outstanding Research from the Research Council of Norway in 2008. She has been Member of the Board of Directors of both the American Association for Cancer Research and the European CanCer Organisation, is past president of the European Association for Cancer Research, and is Elected Member of The Royal Academy of Science, Norway, The Norwegian Academy of Science and Letters, and the European Academy of Cancer Sciences. Her current research projects focus on Exploring the Systems Biology of Breast Cancer aiming at identification of genotypes and gene expression profiles contributing to elevated cancer risk, radiation sensitivity, tumour aggressiveness and therapy resistance. The goal is to follow the linear time course of predisposition, initiation, early stages and advanced disease, to dissect the molecular mechanisms triggered at each stage and to follow the multidimensional interactions at various levels in a systems biology approach to be able to better do risk estimation, prognostication and prediction. She was recently appointed Head of the K.G. Jebsen Center for Breast Cancer Research with a major funding from the K.G. Jebsen Foundation.
Buddug Cope, Genetic Alliance UK, London, UK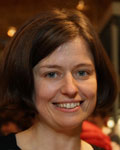 Buddug is Director of Development at Genetic Alliance UK, the national alliance of over 150 patient groups, representing all those affected by genetic conditions. Genetic Alliance UK's mission is to promote the development of the scientific understanding of genetics and the part that genetic factors play in health and disease, and to see the speedy transfer of this new knowledge into improved services and support for patients. Genetic Alliance UK actively campaigns on issues of policy and practice to influence governments, policy makers, industry and care providers such as the National Health Service. It also runs the multi-stakeholder group Rare Disease UK (RDUK). Buddug's role at Genetic Alliance UK in London is to develop new projects, programmes and activities with team members to increase the organisation's impact and success. Previous to her role in London, Buddug was Genetic Alliance UK's development officer in Wales, coordinating RDUK's activities with the membership and working to raise awareness of the need for a strategy for rare diseases in the National Assembly, Welsh Government and NHS Wales. Buddug's background is in science and communication.
Timothy Caulfield, University of Alberta, Edmonton, CA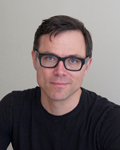 Timothy Caulfield is a Canada Research Chair in Health Law and Policy and a Professor in the Faculty of Law and the School of Public Health at the University of Alberta. He was the Research Director of the Health Law Institute at the University of Alberta from 1993 to 2011 and is now leading the Faculty of Law's Health Law and Science Policy Group (HeaLS). Over the past several years he has been involved in a variety of interdisciplinary research endeavours that have allowed him to publish over 250 articles and book chapters. He is a Health Senior Scholar with the Alberta Heritage Foundation for Medical Research and the Principal Investigator for a number of large interdisciplinary projects that explore the ethical, legal and health policy issues associated with a range of topics, including stem cell research, genetics, patient safety, the prevention of chronic disease, obesity policy, the commercialization of research, complementary and alternative medicine and access to health care. Professor Caulfield is and has been involved with a number of national and international policy and research ethics committees, including Canadian Biotechnology Advisory Committee, Genome Canada's Science Advisory Committee, and the Federal Panel on Research Ethics. He is a Fellow of the Royal Society of Canada and the Canadian Academy of Health Sciences. He writes frequently for the popular press and is the author of The Cure for Everything: Untangling the Twisted Messages about Health, Fitness and Happiness.
Paul Flicek, EMBL-EBI, Hinxton, UK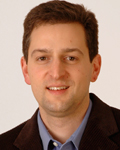 Paul Flicek is a Team Leader and Senior Scientist of the European Molecular Biology Laboratory and leads the Vertebrate Genomics Team at the European Bioinformatics Institute (EMBL's Hinxton Outstation) near Cambridge, England. He is head of the collection of EBI resources focused on Genes, Genomes and Variation and in this role provides strategic leadership of the four faculty groups that provide all of EBI's genomics and variation databases and resources. He is currently joint head of the Ensembl project and also has leadership roles in data management activities for the 1000 Genomes Project, the International Human Epigenome Consortium (IHEC) and the International Mouse Phenotyping Consortium (IMPC). Paul's research is focused on comparative regulatory genomics and the evolution of transcriptional regulation. He is also interested in the large-scale infrastructure required for modern bioinformatics including storage and access methods for high throughput sequencing data. He has played a role in a number of major international projects including ENCODE and the mouse, chicken, and gorilla genome projects.
Michele Garfinkel, EMBO Science Policy Programme, DE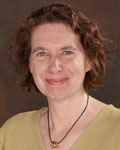 Michele Garfinkel is the Manager of the EMBO Science Policy Programme. She is responsible for policy research focused on biotechnology and on scientific publishing. The Policy Programme also addresses subjects of concern to scientists and policymakers, including research funding and responsible conduct of research. Until March 2011 she was a policy analyst at the J. Craig Venter Institute. Her research there focused on identifying emerging societal concerns associated with new discoveries in genomics and crafting options for policy interventions. Her earlier work focused on health research policy and on stem cell policy issues. Michele holds a Ph.D. in Microbiology from the University of Washington, Seattle and an M.A. in Science, Technology, and Public Policy from the George Washington University.
Peter Goodfellow, University of Kent, Canterbury, UK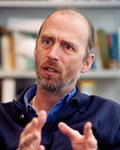 Peter Goodfellow worked for many years as a research scientist specialising in human genetics. His first independent position was at the Imperial Cancer Research Fund in London, where he worked for 13 years studying human gene mapping and the genetics of sex determination. In 1992, he was elected to the position of Balfour Professor of Genetics at Cambridge University. Subsequently, Peter worked in the pharmaceutical industry, serving as head of Discovery for SmithKline Beecham and Senior Vice-President of Discovery Research at GlaxoSmithKline. Peter currently works part-time as an advisor to the venture capital company Abingworth and as a board member of several companies and medical charities. The rest of Peter's time is shared between teaching, the kitchen and the garden. Peter is a visiting professor at Birkbeck College, University College London, Bristol University, University of Kent and Hong Kong University (Mok Hing-Liu Visiting Professor).
Ernst Hafen, ETH Zurich, CH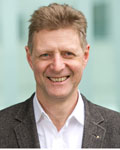 Ernst Hafen obtained his PhD in developmental biology from the Biocenter at the University of Basel in 1983. After a postdoctoral stay at the University of California in Berkeley, he started his academic career at the University of Zurich as an assistant professor in 1987. From 2005 to 2006 he served as president of ETH Zurich. Since 2005 he has held a professorship at the Institute of Molecular Systems Biology at ETH Zurich. Ernst Hafen has made several seminal contributions to the field of developmental genetics and cell biology including the characterization of genes and the corresponding signaling pathways involved in cell fate specification and in the control of cell and body size. He has received several prizes and has served on the editorial boards of various journals and scientific committees. As a trained geneticist he has a strong interest in human genetics and personalized medicine. He posits that an individual's control over his or her personal health data will be a key asset for better and more effective health care. In 2012 he acted as a founding member of the Association Data and Health (DatenundGesundheit.ch), whose aim it is to discuss legal, ethical and societal issues about health data ownership and to find commercial models permitting owners, not third parties, to benefit from their personal data assets.
Wolfram Henn, Saarland University, Homburg/Saar, DE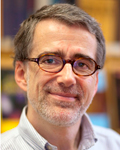 Wolfram Henn has been the Head of the Genetic Counseling Center at Saarland University, Homburg/Saar, since 2004, and associate professor of Medical Ethics at the same university since 2002. He is also senior advisor to the Institute of Immunology and Genetics in Kaiserslautern. He has been extensively involved in discussing the ethical aspects of medical genetics. He is a member of the Committee on Policy and Ethics of the German Society of Human Genetics, an excutive board member of the Central Ethics Committee of the German Federal Chamber of Physicians in Berlin, and co-editor of the journal Ethik in der Medizin published by Springer.
Helena Kääriäinen, National Institute for Health and Welfare, Helsinki, FI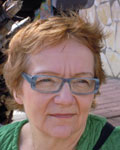 Professor Helena Kääriäinen (MD, PhD) is a specialist in medical genetics. She has worked mainly at The Family Federation of Finland, a non-profit organisation providing counselling, education and information in medical genetics. From 2003 to 2007 she was Professor of Medical Genetics at the University of Turku, Finland. In 2007 she started as a research professor at the National Public Health Institute in Helsinki, which in 2009 fused to a new National Institute for Health and Welfare. In this institute she has had several roles including oversight of the biobank samples and involvement in national plan for rare diseases. She has been a board/executive board member of the European Society of Human Genetics (ESHG) since 2001 and is currently President elect of the Society. She has also been a member of the Public and Professional Policy Committee (PPPC) of ESHG for several years. She was a WP leader in the EuroGentest NoE project where her main task was to create guidelines and tools for improving the quality of genetic counselling in Europe. This work continues in EuGT2. She is the Finnish representative in the European Union Committee of Experts on Rare Diseases and also a member of EPPOSI Board. Her research interests are rare diseases, genetic testing and counselling.
Jane Kaye, University of Oxford, UK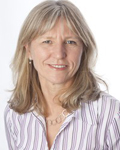 Dr. Jane Kaye is a Director of the Centre for Law, Health and Emerging Technologies (HeLEX) at the University of Oxford http://helex.medsci.ox.ac.uk/ The centre specialises in investigating the relationships between law, ethics, and practice in the area of emerging technologies in health. She obtained her degrees from the Australian National University (BA), University of Melbourne (LLB), and University of Oxford (DPhil). She was admitted to practice as a solicitor/barrister in 1997 and is member of the University of Oxford's Faculty of Law. She is also on a number of international expert committees and scientific advisory boards and was on the UK Ethics and Confidentiality Committee of the National Information Governance Board for Health and Social Care (NIGB). She is one of the leaders in the ELSI2.0 Initiative http://www.sciencemag.org/content/336/6082/673 and the Making Connections network on the governance of biobanks. She was the Rapporteur for the EC Expert Report Biobanks for Europe - The Challenges for Governance, June 2012 http://www.publichealth.ox.ac.uk/helex/biobanks_for_Europe.pdf and is on the editorial boards of Applied and Translational Genomics, Law, Innovation and Technology, the Journal of Law and Information Science and Life Sciences, Policy and Society.
Bartha Maria Knoppers, McGill University, Montreal, CA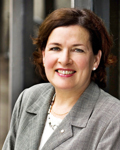 Bartha Maria Knoppers, PhD (Comparative Medical Law), holds the Canada Research Chair in Law and Medicine (Tier 1: 2001-). She is Director of the Centre of Genomics and Policy, Faculty of Medicine, Department of Human Genetics, McGill University. Former Chair of the International Ethics Committee of the Human Genome Project (HUGO), (1996-2004), she was a member of the International Bioethics Committee of the United Nations, Educational, Scientific and Cultural Organization (UNESCO) which drafted the Universal Declaration on the Human Genome and Human Rights (1993-1997). In 2007, she founded the international Population Project in Genomics and Society (P3G) and CARTaGENE Québec's population biobank (20,000 individuals). Former holder of the Chair d'Excellence Pierre Fermat (France: 2006-2008), she was named Distinguished Visiting Scientist (Netherlands Genomics Initiative) (2009-2012) and received the ACFAS prize for multidisciplinarity (2011). She is Chair of the Ethics Working Party of the International Stem Cell Forum (2006-), Co-Chair of the Sampling/ELSI Committee of the 1000 Genomes Project (2008-) and a member of the Scientific Steering Committee of the International Cancer Genome Consortium (ICGC) (2009-). She holds four Doctorates Honoris Causa, is Fellow of the American Association for the Advancement of Science, of The Hastings Center (Bioethics) and of the Canadian Academy of Health Sciences (CAHS) and Officer of the Order of Canada and of Québec. She also received an award "Prix Montreal In Vivo: Secteur des sciences de la vie et des technologies de la santé".
Jan Korbel, European Molecular Biology Laboratory, Heidelberg, DE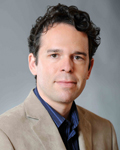 Jan received his undergraduate degree from the Technical University Berlin, and his PhD from EMBL Heidelberg and from the Humboldt University Berlin in 2005, followed by postdoctoral research at Yale University in New Haven, CT. The main focus of his work at Yale was on genomic structural variation. He began using new high-throughput sequencing technologies to measure the extent of genetic variation in healthy individuals and in individuals suffering from diseases. In 2008, he moved back to EMBL Heidelberg where he became an interdisciplinary group leader working in genomics and computational biology. His group at EMBL presently focuses on understanding the impact and the de novo formation mechanisms of genomic structural variants in the genome. The group's research is involved in international collaborative projects that are presently charting human genetic variation in health and disease: the 1000 Genomes Project, an international effort to map genetic variation – including structural variations and single nucleotide polymorphisms – in ~2500 healthy individuals (see http://1000genomes.org, and the International Cancer Genome Consortium, an effort to identify mutations associated with several forms of cancer by sequencing whole tumor genomes of hundreds of patients, in particular prostate cancer and pediatric brain tumor patients (see http://icgc.org). With his group's increasing involvement in human genome sequencing, Jan became interested in discussing also the implications of personalized genome sequencing for medicine and society. For example, since 2010 he has been a member of the Marsilius Kolleg of Heidelberg University – a centre for advanced study that promotes interdisciplinary dialogue and research, and involves scientists from different disciplines (e.g., biomedical fields and the humanities) in discussions on the implications of human genome sequencing (see http://www.marsilius-kolleg.uni-heidelberg.de/mission).
Lars Steinmetz, European Molecular Biology Laboratory, Heidelberg, DE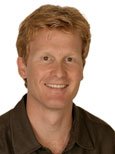 Dr. Lars Steinmetz is a leading scientist in genetics and genomics research. He obtained his undergraduate degree in molecular biophysics and biochemistry from Yale University and his Ph.D. in 2002 in genetics from Stanford University. At the age of 27, he opened his own research group at the European Molecular Biology Laboratory (EMBL) focused on understanding the function of genomes and consequences of genetic variation. In parallel, Dr. Steinmetz has also maintained a research group at the Stanford Genome Technology Center in California and serves as Acting Professor of Genetics at Stanford University, where his research focuses on optimizing the cost and throughput of functional genomics technologies. Dr. Steinmetz also served as co-coordinator of the EMBL Center for High-Throughput Functional Genomics. Since 2009, he has been co-chairman of the department of Genome Biology at EMBL, which consists of over 100 scientists and 9 research groups. Dr. Steinmetz has served as a consultant and scientific advisory board member for several leading pharmaceutical and biotechnology companies, advising in the areas of genetic diagnostics and personalized medicine. He is an EMBL Senior Scientist and member of EMBL's executive leadership, and has been an ERC Advanced Investigator since 2012. Dr. Steinmetz's long-term research vision is to develop novel technologies and discover biological principles that will enable personalized, preventative, participatory, and predictive medicine.
Estée Török, University of Cambridge, UK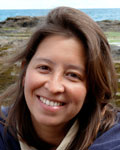 Dr Török qualified in Medicine from the Universities of Oxford and London. She completed her postgraduate medical training in Oxford and then spent a year as a Clinical Research Fellow in the Department of Medicine, Imperial College doing hepatitis C research. She did her specialist training in Infectious Diseases and Medical Microbiology in Oxford. From 2004 to 2008 she was a Wellcome Research Training Fellow at the Oxford University Clinical Research Unit in Vietnam where she did her PhD research in HIV and tuberculosis. In 2009 she was appointed as a Consultant in Infectious Diseases at Addenbrooke's Hospital, Cambridge. In 2011 she joined Professor Peacock's group at University of Cambridge, and is working on the translation whole genome sequencing into the clinical microbiology.
Christof von Kalle, German Cancer Research Center, Heidelberg, DE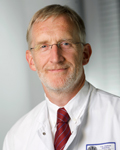 Christof von Kalle has been Director of the Department of Translational Oncology at the National Center for Tumour Diseases (NCT) and at German Cancer Research Center (DKFZ) in Heidelberg since July 2005. He also chairs the NCT Board of Directors, and coordinates the overall NCT activities with the primary goal of facilitating excellence in translational and clinical research at DKFZ and the Heidelberg University Hospital. The NCT Precision Oncology Program (NCT POP) combines molecular diagnostics, innovative therapeutics development and interdisciplinary patient care and prevention with the aim to define molecularly stratified patient cohorts and hypothesis driven treatments. As a physician scientist with a clinical background in hematology/oncology, he is an internationally renowned scientific leader in stem cell research, mutation analysis and gene transfer. He has a scientific background in the treatment of rare genetic diseases. His research focuses on gene-therapy-induced mutations in humans and the treatment of cancer as multiple molecular diseases in one cell. Christof von Kalle has been Director of the Department of Translational Oncology at NCT and at DKFZ since July 2005, and chairs the NCT Board of Directors. He coordinates overall NCT activities with the primary goal of facilitating excellence in translational and clinical research at DKFZ and the Heidelberg University Hospital. The NCT Precision Oncology Program (NCT POP) combines molecular diagnostics, innovative therapeutics development and interdisciplinary patient care and prevention to define molecularly stratified patient cohorts and hypothesis driven treatments. As physician scientist with a clinical background in hematology/oncology, he is an internationally renowned scientific leader in stem cell research, mutation analysis and gene transfer. Scientific background in treatment of rare genetic diseases. Research on gene therapy induced mutations in humans. Treating cancer as multiple molecular diseases in one cell.